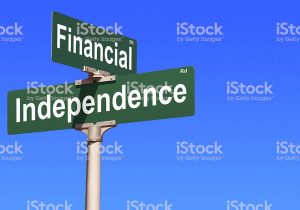 I turned 65 this year, I'm not retired, and that is just fine with me. I enjoy what I do, especially on those occasions when I can truly help make a real difference to a family's present or future.
In fact, it has long been my plan to not retire, but I wanted to ensure I didn't HAVE to work.  My last 20+ years in business were primarily devoted to both enjoying what I do and to ensuring my own 'Findependence' or financial independence. Findenendence to me is largely about freedom to choose how you live your life.
I believe that this line of thinking helps to keep one young at heart. I particularly like how Clint Eastwood described how, at 89, he continues to work and behave like a much younger man. He said "I don't let the old man in".
Here's an article on Financial Independence as a goal in place of retirement I think you might find interesting.