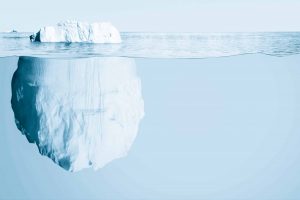 Ultra low mortgage rates, offered through various internet sites, are often restricted mortgages.  You may have higher prepayment penalties than generally available in the marketplace, as high as 3% of your mortgage balance.  Low rate mortgages often do not allow an in-term transfer, which is generally referred to as porting the mortgage with you to a new home.  Many do not allow blend and increases (refinances), you must pay the penalty to do a refinance (get equity out of your home).
Low rate sites are looking for no hassle, no muss, no fuss mortgage applications.  So if you happen to be an hourly worker, does your 2 year average and your YTD income substantiate the required income to qualify?  Does your source of down payment meet new government requirements?  When will you be told if they do or do not?  Self-employed, contract worker, income from a couple of sources, you can spend a week thinking you have sent in the correct paperwork only to find out you have not been approved.  Unfortunately, it may mean your file is just a little too time consuming for the low rate site.
Low rate sites use salaried staff who need to meet production quotas.  They do not have time for problems or complex scenarios.  They are looking for the 20% to 30% of the market who have the perfectly simple scenario.
Low rate sites are not able to work through other issues, a unique property size or type, square footage issues, condo by-laws or financial statement problems, post tension cable or special assessment requirement.  Will the low rate site take the time to find the most suitable lender or insurer?  Lenders will have sliding scales, can you get an exception, can you find a new lender before condition day?
Low rate sites often entice you with the initial promise of an attractive rate and then after you have completed the application and have sent them all your documents will tell you that you don't qualify for that rate, but that you do qualify for some other higher rate.
Low rate sites do not have the staff to help ensure the rest of the home buyer process gets completed on time.  For example, meet the financing condition date, ensure the lender instructs money to lawyer on time, and insure you get possession on time to avoid late interest charges.
Low rates sites will ask you to sign a non-compete agreement that if they present you with a commitment, you will not obtain your mortgage from another bank, lender, or broker, and if you choose to do so, you will be charged a fee.
Your Mortgage Broker has access to many of these low-rate restricted mortgage products.  So call and ask your Broker what you qualify for, and if a low-rate mortgage is a good fit for you.