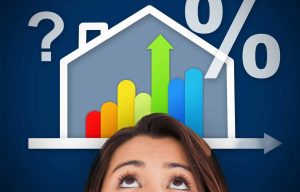 Once upon a time it was fairly easy to answer the question "what rate will I qualify for?"  Back then higher down-payments resulted in lower interest rates on your mortgage.  Now neither of those are the case.
Once upon a time you either had a high ratio or a conventional mortgage.
Now you will have an insured, or insurable or uninsurable mortgage.  The reference to insurance is what most people understand as a high ratio mortgage insured by CMHC, Genworth or Canada Guaranty.
Once Upon a Time:
High ratio mortgage – down payment less than 20%, with insurance (aka CMHC fees) paid by the borrower.
Conventional mortgage – down payment of 20% or more, and the lender had a choice whether to insure the mortgage or not at their own expense.
Now it is more complicated:
Insured – Most often a down-payment or refinance equity below 20%. A mortgage transaction where the insurance premium is or has been paid by the borrower, which often means a high ratio mortgage.

Interest rates are the lowest in the range.
Insurable – Fits all the same guidelines as an insured mortgage but the borrower has more than 20% for a down payment.  A mortgage transaction that is often portfolio-insured at the lender's expense.  Property must be valued at less than $1MM that fits insurer rules and is qualified at the Bank of Canada benchmark rate over 25 years with a down payment of at least 20%.  Property cannot be a Rental.  The loan-to-value and your FICO (credit) score will determine what rate you qualify for.

Interest rates are slightly lightly higher than insured rates.
Uninsurable – All mortgages that can't be insured.  Examples include refinances, single unit rentals (rentals between 2-4 units are insurable), purchases and transfers for properties with valued at over $1MM, equity take-out's greater than $200,000, amortizations greater than 25 years.

Interest rates are at the higher end of the range, and are determined based on loan-to-value (LTV) %.
What does this mean when it comes to shopping for best rates and terms when your mortgage matures and you have the opportunity to move it to another lender?
If your mortgage was originally insured (borrower paid insurance), we can get insured rates.
If your mortgage was originally back-end insured (basically the same as being conventional) we can get insurable rates.
If your mortgage was placed before October 2016, we can grandfather the insurable rates even if it was a $1 million+ value house or 30 year amortization. It then depends if it was insured (client paid insurance) or conventional as to whether we get insured or uninsurable rates now.
If your mortgage was placed after October 2016 and the property value was over a $1 million or the mortgage had a 30 year amortization, we are restricted to uninsured rates.