Testimonials
Read some of the comments made by our previous happy clients
"We chose Garth because of the excellent referral we had received from a family member. From day one we felt that he was very personable and there was never a moment where we weren't a priority. If you are looking for a company to simplify the complicated steps of purchasing a home while protecting you from hidden costs, then Jencor Mortgage is the right company. Throughout the process it was easy to reach Garth or Jeff and they always answered our questions with a quick response. Jencor is a company we would recommend to any family member or friend!"
– Jason Kreuzer/ Brianna Seitz , 2017 –
"I was a first time home buyer and recommended to Garth from a friend. Garth was so amazing through our whole home-buying process. He went far above and beyond expectations. Garth mentored me from getting approved to walking me through what to do after buying the home. I'm not a very informed gal when it came to all of the loops of home buying, and Garth was super understanding and reassuring. Even when I ran into some hang ups with my Realtor, Garth was right there to point me in the right direction."
– Stacey Whitehead , 2017 –
"Garth was first recommended to us by my older brother who was extremely pleased with the service he received. At the time my wife and I had never owned a house or carried a mortgage and we were terrified, but Garth made the first house purchase easy. Now with purchasing our new home Garth saved us a ton of money by avoiding additional CMHC fees, and keeping us at a 22 year so we could pay our principal down faster, while at the same time getting us on a new and lower interest rate. Once again the process was painless and Garth and his team walked us through each step. The hardest part was moving. We highly recommend Garth and his team for anyone and everyone. Party On Garth!"
– Jimmy & Chelsea Tersmette , 2016 –
Again thank-you for all your help Garth.  You've made what has been a nightmare in the past a breeze.
Outstanding job on all the follow-up.  You've got a real good team there.
Norman Glover
Calgary
"What sets Garth apart from other brokers, is his involvement in your real estate deal.  Garth gets the competitive rates of course, but he goes far beyond that.  He is educated in all things real estate related, and provides advice and education on how the market works and how to take advantage while avoiding dangerous mistakes.  I fully endorse Garth as a mortgage broker"
Chris Pryce , 2014 –
Calgary
I'm tough to impress having been a real estate lawyer for 35 years. I'm glad to say Garth has impressed me and here are three good reasons why.
    1) Garth is knowledgeable and extremely creative; he's a smart guy
    2) Garth has a positive, tenacious get-it-done approach
    3) Garth truly believes in win-win
 I STRONGLY RECOMMEND GARTH
Barry McGuire Senior Counsel, Ritchie Mill Law Office
Edmonton – 2010
I would like to say your approach to brokering a mortgage is quite unique. When I'm speaking with you I'm not sure if you're my business partner, accountant, or financial adviser because you're definitely not a typical mortgage broker. I appreciate the amount of time you spent analyzing my mountains of data. The results have paid off and I'm hooked.
Wade Fenner
Edmonton – 2010
From the beginning Garth has treated us with respect and has always been available to ask questions regarding our decisions. He readily met with us where we could ask him about his experiences and get great advice on moving our portfolio forward. Garth has been a great mentor and has been a great addition to our team. We have dealt with him on our past purchases and have found him and his team to be professional and efficient. I strongly recommend Garth Chapman as a mortgage broker and am extremely happy to have him on our team.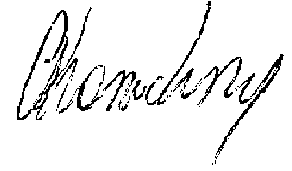 Craig Konechny
Made In Canoe Ltd. – 2012
His past business experience, extensive personal investment experience, and extremely analytical and strategic way of thinking sets Garth apart from every other mortgage professional I have worked with.
His understanding of financing strategies is far away the most advanced I've ever met, and his ability to see additional financing options from what a simple mortgage associate can provide is unmatched.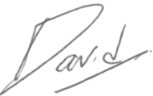 David Sandbrand
Calgary – 2010
If you want an analytical team member with attention to detail Garth is the mortgage broker for you!  And the best part, Garth is one of us…. An investor!  He knows what it takes to win in this game we call Real Estate. This is a guy you want on your team!



Wade Graham
Higher Ground Real Estate Investments Inc. – 2010